How long does it take to recover from Chemo and Radiation?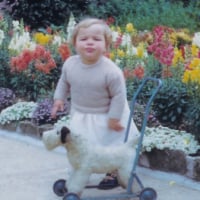 I know my Onc and Rad Onc told me that recovery could take up to a year or more, but still I thought that I would bounce right back. I didn't!
I am seven months out from treatments, and still work through several side effects. 
- Neuropathy in both hands and feet. There has been great improvement in the hands, the numbness only in the fingertips now. The feet are improving very slowly. For months they felt like they were filled with cement, but now I can actually feel my toes moving when I wiggle them. I can feel them moving together. I hold out hope for the numbness to go away, or at least be minimal. 
- The joint pain is still bad in the mornings. I have to wiggle and stretch just to get out of bed. If I sit for too long, the joints seize up. But once I get moving I have no pain and all seems well. 
- The bowel had been misbehaving up until two weeks ago. I have had to stay pretty close to the house, due to the fact that when I need to go, I need to go NOW. I had to penguin walk to the bathroom as fast as I could. I noticed about a week ago, that I can walk at a normal speed to the loo. This is a great blessing. I also go on average 5 - 7 times a day, mostly from 5 AM - 1 PM. 
- I do not know if my lapses in thought or inability to find the right word is residule fall out from chemo brain or just me being 55, but I do have problems finding words, and often use the wrong word. 
- My tongue has never recovered from the Thrush, and is white and the back is coated thickly. I would be interested to hear if anyone is experiencing the same problem. 
- My hair is all back to normal. It didn't all fall out, but most of it, and I was left looking like Gollum (Lord of the Rings). I shaved it off at that point. 
The reason I am posting this, is because when I was starting this journey I was desperate for information. I would google and that is how I came across this wonderful forum. 
I just want to be here for someone, anyone who is deseperatly looking for hope and information. 
I know you all want the same, so if you want to share how long it has taken or is taking you to recover, that would be good. 
Comments
Discussion Boards
6

CSN Information

120.3K

Cancer specific