Sundance Audition on YouTube for Dr. Phil Show - "Real Life Do-Overs" (Project Now Dedicated to De
This weekend became about honoring departed friends who made a lasting impact on my life. Jennie's passing has stirred some deep emotions – the last things she told me via text were "in hospital with infection"….and "looking forward to all of the stuff you are doing for the new Sundance venture."
Sadly, she did not get a chance to read any of that – and I was working on a special project that I finished up over the weekend that I was hoping she could see when she got better – this was a couple of days before I knew of her passing and I had already completed it and released it.
In keeping with the spirit that was the light of Jennie, I wanted to pick up her fallen torch and carry it forward and dedicate this recent project of mine to her memory, because I know she would never give up.
______________________________________________________________________________________________
In a new cooperative venture, The Sundance Channel has now partnered with YouTube and is proud to present you with the first installment of this new channel over on their network.
My new channel on the YouTube dial is – "TheSundanceChannelCH"
Our first show, now playing, is the Sundance Audition for the Dr. Phil Show – "Real Life Do-Over."
My wife saw an episode last week, where Dr. Phil was offering 'real-life do-overs' for an upcoming segment in one of his shows that will be aired on tv. Contestants were asked to submit a video to Dr. Phil and his staff and explain why they would like a Do-Over.
My submission was me asking Dr, Phil for a do-over in helping me with getting my book published, so I could spend whatever time I have with my second life, using that platform to help other folks who find themselves in the same shoes as I did.
In the video, there was one secret that I was holding onto, until I got the book deal inked, but in explaining my motives behind my desires for the project, I told them on how I got the book title – and how I honored another friends' memory in that process – this is something that I've been wanting to tell you for a long time – seems like the right time now.
I'm all about my friends…and holding onto their memories…
Here is the link to my audition tape for the Dr. Phil show for those that would like to follow along…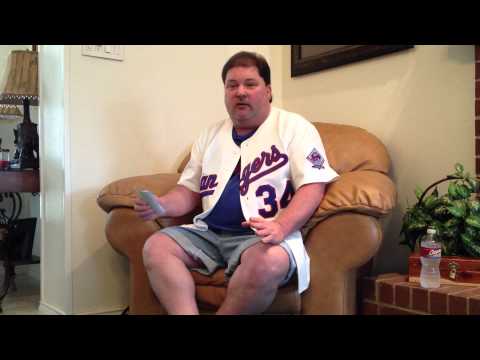 http://www.youtube.com/watch?v=FwCSgS3hc4Q
If you have a Google account and would like to leave a comment, please do so if you would like to participate in this, I would appreciate and could use the support.
If not, well, just watch the video and watch me futz up another golden opportunity:)
It won't be the first time you've seen me fail and fall on my face – likely, not the last time either:)
But, at least I'm trying – any way that I know how…
If you are interested, please help me get this video noticed by watching and or commenting – so that it has a chance – a chance is all that we can really ask for - right?
I'm just going to hope for the best with this project and hope I get a call to appear on Dr. Phil's show and keep the battle against cancer moving forward – Jennie's passing has once again, made it very personal for me to get our message out.
Kindest regards during this most difficult time for all of us and still your friend.
-Craig
The Sundance Channel
"Story Matters There"
Comments
Discussion Boards
6

CSN Information

120.8K

Cancer specific