Un-wanted Attention - How to handle?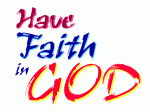 Good morning my sisters --

I hope you're ALL doing well. Today I go in for my third treatment.

I wanted to write about an important topic. I think some - if not most - of you have gone through.

When I was diagnosed, I only told a few people. I didn't want everyone to know. Wanted to keep it quiet so that I can save all my energy on dealing with the situation. What really bothered me about others knowing was their lack of education about the illness and the possible negative energy they would give me. For example, many people think once you have cancer, it's the end of you. I don't believe so. And I do not accept that in my heart at all - in the name of Jesus. We all get second chances in life. There are miracles. And faith is bigger than anything else out there. Unfortunately, many people have no faith.

I am starting to get calls from people I do not want to talk to. They now know what's going on with me. Even my ex knows! No one talks to my ex - that I know of. Plus we ended it in bad terms. Now he wants to see me. I can't handle this at all. I don't want to. I can't have my energy invested on things that aren't important at the moment. What makes this hard is that I know they mean well. I don't want to be rude either. But how can you control the attention? The feeling "sorry" attention? I want to be left alone - or at least with those people who I want to be supported by. This is how I like to handle this situation.

People talk. They always will. We can't control that.

This experience has also enlighten me. I feel new.I want changes in my life. I want to leave things behind me for good. I want to be born again. I see things differently now. So for once I would like to take care of myself, and not worry about what others think.

Ok, I am done. Thanks for reading my post. Replies are welcomed.

Blessings for you All.
Comments
Discussion Boards
6

CSN Information

120.8K

Cancer specific