Remembering our forum friends, who have passed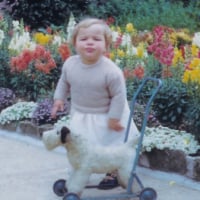 This Memorial Day, I would like to remember BRHmichigan - Beth, who lost her life to this dreadful disease on November 30th.  I read many of her posts, yesterday, and remember her for her strenght and fight. Her friendlness. Her desire to live. 
As always, there are forum members who pass away and we are not notified by their loved ones. They just don't come around any more, and we are left wondering. 
                                                                -------------------------- 
Unfortunately, I was lax in writing down the name of our friend and caregiver, who lost her husband to Cancer, and while I looked back over the posts of the past year, fear it was part of the several months that were lost when CSN crashed the site. 
I humble and sincerely apologize to our friend.  And, if anyone remembers her name, please post. 
Comments
Discussion Boards
5

CSN Information

119.3K

Cancer specific