Celebrating FOUR years NED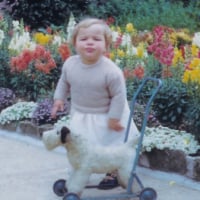 How blessed I feel!
I thank Dr. Rembetski, my bowel surgeon. Dr. Singh, my Oncologist. Dr. Kos, my Radiation Oncologist and Dr. Galanopoulos, my liver surgeon. 
And of course, I am thankful for my family, my friends, and all who have prayed and sent good vibes my way. 
I also thank myself. Yeah, I'm a work in progress.  
I am so grateful to be alive and well. And believe me, my blessing is not lost on me. 
Thank you all for your support here. Every bit of love helps. 
Tru  

Comments
Discussion Boards
5

CSN Information

119K

Cancer specific