**HELP** Folfox Chemo - What to expect?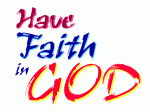 Hi everyone.
I hope everyone is doing well.
I come from the breast cancer group (dx at 32). I have a strong family history of cancers, and recently, an uncle was dx with colon cancer (with mets to the liver). He will be getting Folfox (and Erbitux?) for the chemo regimen. I've been told the infusion is for 48 hours, every 15 days? Is this accurate? What should he expect? What are some of the side effects? How long do the symtoms last? And what diet would you recomend?
Anything you can suggest would be helpful. Thank you all for your help. And I am sorry you're all dealing with this nightmare.

xx
Comments
Discussion Boards
5

CSN Information

119.3K

Cancer specific