Photodynamic Laser Treatment for Osteoradionecrosis?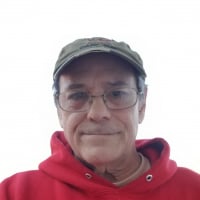 Please members make note of this, it may be helpful someday to you. Although not the frontline treatment on this a fellow CSN'er, Mavish, recently posted this as an add-on and update into another posting. I think this subject and this option is important enough to share as a posting to the group and the public at large. Below I post as a whole article--
I will be doing some research on this and will post more information and links as I find it, feel free to add any helpful valid information you find.
Mavish Member Posts: 76 Member
Photodynamic Laser Treatment for Osteoradionecrosis
As you may remember, I was treated for rıght tonsil SCC in 2016, with surgery and RT. I had 70 gy on the tumor site and 60 gy on rıght neck that I had the 2 positive lymph nodes.
I am here to share a good news with you.
Here is my osteoradionecrosis story:
Before the treatment I was told I could be back at work 3--4 months after the radiotherapy However my body responded too badly to the radiation, I had excessive ulcers in my mouth it took 18 months to heal. Then, I had osteoradionecrosis very early in 2018 in my upper jaw (maxilla) I did not have tooth extraction or anything to speed up or trigger the osteoradionecrosis. 2 of my healthy looking tooths dropped on their own and left me with a big exposed bone.
Described reconstructive surgery sounded very complicated on its own and considering my tissues are being affected by radiation, we weren't sure if my tissues would heal after the surgery as surgery complication was high. So I chose the conservative approach not to have the surgery and wait to see how far I can go without it. I had 70 hyperbaric oxygen dives, ( normally people have 40 ish), used trentall and vitamin E, prednisolon etc.. Noting helped. I was having very frequent infection spreading to my face and neck. I was on antibiotics for two weeks and then I would be infection free for just 2-3 weeks and it was like a vicious circle. Some antibiotics started not working. I was treated one of the best Cancer Centres in Canada and my healthcare team is great. But it was nothing can be done except surgery or living with it.
About 2 years ago, I moved to another city. I found a Dentist here, and she offered me to include an Oral Pathologist in my care team. I said why not. But no good expectation, considering my bone is already dead. However, she mentioned a use of photodynamic laser treatment. She told ORN is too big and it is in advanced stage, but we can try. Idea seems too good to be true to me. I talked to my doctors they were not aware of this treatment modality. After thinking through 2 -3 weeks, I decided to take the chances as my situation was not great at the time and I already tried all the options except the surgery.
Dr. Firoozeh Samim put me on profilactic Doxycycline treatment. I think it also increases the photosensitivity of the tissues. And we started the laser treatment. Exposed bone area decreased to the 25% of its original size of 1x2 cm in the first six months but stayed there, but I kept having laser treatments to keep it where it is. She kept me on doxycycline. A few months ago, the exposed bone started mobilizing, and I saw my surgeon, the concern was any surgery may create a hole between sinus and oral cavity which requires reconstructive surgery. So again we decided not to touch it. 3 weeks ago the dead bone came out on its own, there was a surprisingly healthy well vascularised tissue under it.
- Officially I do not have and exposed bone or osteoradionecrosis (ORN) symptoms at the moment. I will use Doxycycline for four more months and then I will be off.
- Laser treatment was painless, was taking about 15 minutes.
-I did not have any infection since I started with this treatment modality.
I know that nothing will change that I had 70 gy and my body reacted very badly. I don't know what the future is holding for me. I am feeling good now.
I am grateful to all my doctors, nurses, dietitians, dentists, dental, hygienists, physiotherapists, social workers, my family, friends, people in this group who kept me alive.
I am constantly searching photodynamic laser treatment on the internet, to see what is published about it. Recently, I found the below page of Cleveland Clinic. It seems it is also becoming a new cancer treatment modality including head and neck cancers.
https://my.clevelandclinic.org/health/treatments/17922-photodynamic-therapy-pdt
I am grateful to all my doctors, nurses, dietitians, dentists, dental hygienists, physiotherapists, social workers, my family, friends, people in this group who kept me alive in this journey.
May God bless you!
Take care, God Bless-Russ
Comments
Discussion Boards
6

CSN Information

121.1K

Cancer specific