Anyone who is familiar...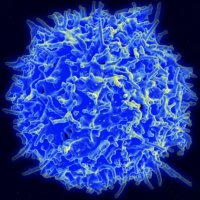 ...with the odyssey I am on may be able to identify with this. Due to extended treatment, radiation and steroids, I had (according to the surgeon) "world-class" catarats in both eyes. In early August I had a cataract removed and a new len$ placed in my left eye to eliminate astigmatism I was born with. Went perfectly. Yesterday, I had the right eye done after two delays due to the 5 week virus I contracted in, of all places, Hawaii. Where I had to avoid the sun.
OK so far. The cataract removal and placement of a new lens went just fine. Except.
Except the surgeon advised me that his "team" had given him the wrong lens - a cheaper and less effective one - and that was now in my eye. So, back in he went, digging the old/new lens out and placing the correct lens.
Soreness and inflammation? Oh yeah. At today's follow up, he advised me that they had a meeting and some team body parts were chewed so as to "see" that this would not occur again.
The good is that I spared some other patient from having to go through this. With patience, when the inflammation subsides, my eyesight will be better than I was born with. There are some things in life that we are better off not knowing in advance.
Comments
Discussion Boards
6

CSN Information

120.8K

Cancer specific