Tooth Extraction-Needed rather Suddenly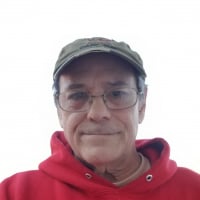 Some of my tooth trouble along the way is due to aging and not necessarily from my treatments. I can't really say how much is caused by each. But actually, for the most part, my teeth are holding up pretty well with the increased maintenance I am doing. I can't complain.
On Saturday my one molar on the left side second from back started bothering me and giving a bit of pain. By Saturday night my jaw on that side had swelled up quite a bit. Got through the weekend and saw my dentist Monday morning.
After inspection and xrays he wanted to send me to the oral surgeon and have the tooth pulled.
He knows my cancer treatment situation. We agreed it would be a good idea to check with my radiation doctor.
I called my radiation folks and they would like me to have HBOT before and after if possible.
It won't work in this situation the tooth is too bad and face and jaw swelled from an infected tooth, it has to come out.
So I had the tooth out today and the oral surgeon said when he pulled it that there is good blood flow which is a great sign and that I may not need HBOT as a follow-up. He wants to see me in two weeks for a follow up to make sure everything's OK.
But I have an appointment scheduled Tuesday with an HBOT doctor and the oral surgeon says he knows him well.
So I will discuss with HBOT doc and they will then confer and we can decide if it is best I get it.
The big point here is I knew about getting pre-HBOT before tooth work in radiated or near the radiated area from this forum and other sources but in this situation, it couldn't be done.
Comments
Discussion Boards
6

CSN Information

121K

Cancer specific