A sad and thought provoking article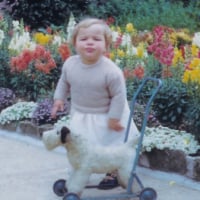 https://www.bbc.com/news/health-47442946
We had a handful of members on the forum, who tired their luck at Hallwang. One died out there, and the others are are all dead.  
It is a terrible amonut of money, and often for treatments that are not fully understood by the patients. I can't help but think that people are being taken advantage of, and that saddens me. 
I know what it is like to grasp at straws, and this straw is life or death. 
My thoughts to those right now who are making decisions. Maybe not big ones, like travelling abroad for unknown treatments, but deciding on how much living life meaninfully and letting nature take its course, or heading into treatments that may or may not save their lives, and may or may not result in challenging side effects. 
Tru
Comments
Discussion Boards
5

CSN Information

119.1K

Cancer specific