I'm dreaming of a white...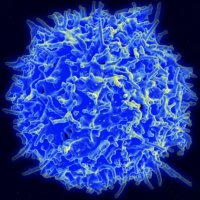 ...Valentine's day? We had zero snow in 2018. Actually had the blessing of a white Christmas in 2017. But, an hour or so ago, it began snowing here in the pacific northwest. A family friend/former co-worker is scheduled to begina new job tomorrow and it will probably be a snow day! She should go buy a lotto ticket. 
What does this have to do with cancer? Well, we need filler now that recent history has vaporized.
Comments
Discussion Boards
6

CSN Information

120.1K

Cancer specific