82 condolences, so far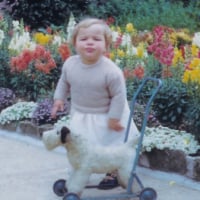 My friend of 35 years has just passed away. He too had CRC.  The family have just posted the announement of his death on Facebook and he has 82 wonderful replies do far, saying what a wonderful man he was, and that is tremendous.
It did make me wonder though, why can't we, as a people, get into the habit of telling our friends and loved ones, how special they are TODAY. Do we have to wait until they are dead, for our feelings to be expressed?  
My personal belief is that my friend will be able see the Facebook page and read those thoughts, but what if thats not true? What if its just a fancy of mine. Wouldn't it have been wonderful for him to know how many people loved, admired, respected, looked up to him during his life? 
I am going to move forward with that in mind; letting those I know and love, and some that I don't know personally but still love (yeah, you are on here), know how much I appreciate them, love them, admire them. Their is enough beauty in lives that you don't have to make it repetetive. A simple thanks, hello my special friend, you look good today, I love how you do that....... The possibilites are endless. 
Let us spread the love and not wait to write about it when our friends are gone. 
Thanks for listening/reading. 
Tru
Comments
Discussion Boards
6

CSN Information

120.7K

Cancer specific