Hellish hemorrhoids, ravaging radition and numb, numb hands.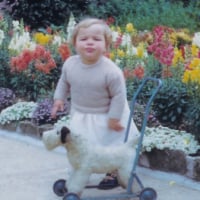 Advice on hemorrhoids (who came up with the spelling I wonder?) please. 
I swear that the pain I go through during and after my BM's is due to the two large and getting larger hemorrhouids I have. Sometimes its all I can do to walk. I've  tried several creams, even mixed in a little lidocain myself.  Polysporin has been the beat so far, and belive me, I've a shelf full here. 
The neuropathy in my hands is so much that I can barely type this post. The Onc dropped my dosage for my 24/7 5FU  when I showed him my blood red hands. 
feet are birderline. 
The side effects of the radiation are definitely worse than the six months of chemo. 
Any advice would be appreciated.
Happy 4th of July!
Comments
Discussion Boards
6

CSN Information

120.1K

Cancer specific