I come from breast cancer forum and wanted to say...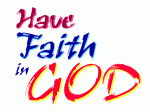 That I check up on you ladies and always pray for all of you.

I lost my grandmom/mother to ovarian c 13 years ago. My best friend. My everything. I miss her daily. Unfortunately her cancer wasn't found on time and her treatment options weren't so great. But treatments are better now, and I pray for a cure FAST. I hate it that people have to experience this and no one deserves it. But in the meantime, I pray for strength, courage and recovery. And a full blessed life that you all deserve.

That is all.

Hugs.

p.s. dx at 32 last year with breast cancer.
Comments
Discussion Boards
6

CSN Information

121.1K

Cancer specific