Video---Marks Story of Recovery---Many of us Can Relate Exactly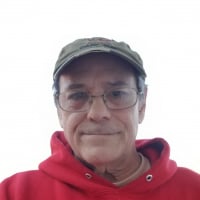 Hello, my fellow cancer survivors!
I want to share this short 2-minute video with every one of this young man's recovery from cancer. He did not have head and neck cancer. But his story is just as much of a struggle and triumph as any of ours who have experienced the brutal H&N treatment.
Mark was diagnosed with Hodgkin Lymphoma at age 26. He went through multiple rounds of chemo. Mark shares his story of regaining mental and physical health after treatment, as well as the importance of building and using support systems.
But it seems cancer treatment has a lot in common no matter what kind of cancer or what kind of treatment. I can relate to his struggle with just doing small things. I can relate as many of you can with being so physically beaten down that you don't want to get out of bed. He is very emotional as he talks about a strong group of people around him and how no matter how hard he tried to push them away they just wouldn't go away. He also covers in the very beginning of the video how most folks think since we are done with treatment and the cancer is gone everything is all good and back to normal but we who have gone through it know it's not. It takes time to get over the emotional attack and devastation that comes with cancer. It shakes you right down to your physical and emotional core and that is not a quick recovery even though the cancer is gone. As he says there are scars inside that people don't see and don't understand. Above all he says to give yourself time.
I hope this video helps someone to recover, and maybe inspires someone to go on one more day and to know recovery is just one day at a time and one more day is one day closer and to embrace friends and family and don't push them away.
Wishing You All the Best
Take Care, God Bless-Russ
Comments
Discussion Boards
6

CSN Information

120.3K

Cancer specific