Carotid Artery Stroke Issue From Radiation Treatment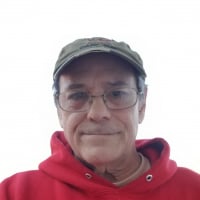 Hello, Folks-I encountered this discussion on another H&N forum and thought it was important to share here. Please read this lady's account of having a stroke due to muscle stenosis around the carotid artery from radiation treatment 15 years prior. I believe I had heard of this but had forgotten about it. I don't think it is that prevalent a problem but it can occur. You may want to check with your ENT or cancer team and see if they think you should get an ultrasound of your carotid artery to make sure there are no issues in your case. I am going to question my ENT on it at the next follow-up. You know the old saying around here "Radiation--The gift that keeps on giving."
Take Care, God Bless-Russ
Below is the lady's recounting of her story--
Good evening all.. Hoping to help others… I'm a Thrivor and it's been a wandering road. I like many of you, have experienced issues resulting from radiation. It's been 16 years since treatment ended and yes (I'm grateful) to have experienced a good life. Saliva snd taste have been challenging yet I can eat. Physical therapy for mouth opening helped greatly s few years ago to open my mouth wider and eat a little more easily.
Work with my dentist and other physical therapy professionals has enabled me to keep my teeth and continue to keep my neck moving. Good things I think😋
I want to share this part of my Thrivorship with each of you to help you manage your personal journey. In August 2021,late at night, I found myself on the floor next to our bed wondering why I wasn't able to get myself up. My husband quickly came to my side and told me he had called 911 and they were on their way. My angel EMT arrived to tell me I had a stroke and they were calling a helicopter to get me quickly to a regional medical center where I had been treated for cancer.
I arrived to be rushed to surgery to remove the clot in my brain. All the while I knew I would be well again.
Consultations the next day informed us that the stroke had been caused by muscle stenosis around the carotid artery from radiation treatment 15 years prior. Of course this resulted in more discussions with radiation. Oncology professionals.
When we asked why there was no protocol to determine this issue we were told that physicians didn't expect patients to live this long. Not the answers we were looking for
In the last many months I've had a full recovery and have committed myself to understanding how to help others avoid this potential problem
Conversations with professionals centered around ultra sounds of the carotid as an evaluation available to us.
As you see your oncology professional annually or how ever frequent it is, ask about fibrosis and stenosis impacting your future health and then request an ultra sound to evaluate the blood flow.
I wouldn't want any of you to have this happen if it can be avoided.
A stent in my carotid is ultra sounded annually to assure blood flow
Let us know of your experiences and outcomes. Ask any questions and we can all try to support one another.
I'm so happy to be here with all of you. Kris
Comments
Discussion Boards
6

CSN Information

120.3K

Cancer specific