Just dropping by to say hello …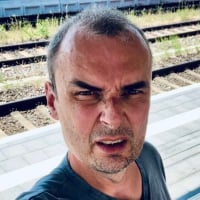 Hey folks. Another year has passed, since my operation in 2019, and I'm dropping by to wish everyone the best in life. This place has been so invaluable for support, both technically and mentally. Still getting very tired, during the day, but that's basically it, so far.
I want to thank everybody once again, and perhaps bring a ray of hope to those who go through the inferno of treatment, right now.
I'm doing great. Radiation symptoms are very low. Almost inexistent, at this point. I know that they linger, long term, but at this point: no serious problems, really. Teeth are fine, saliva is back about 90%, skin's fine, beard grows, etc.
I wish you all the very best for this year. Successful treatments, little repercussions for the future, and a happy life to come. Thanks for being here, everybody! ❤️
🤗
Comments
Discussion Boards
6

CSN Information

120.8K

Cancer specific