LitlCJdoll (Crystal) An Honored and Dear Member Has Passed.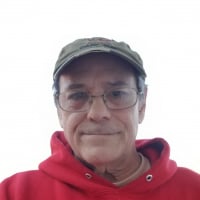 Obituary Link Below-There is a short tribute video below the obituary-very nice-
It is with great sorrow that I bring this news to the Head & Neck group.
LitlCJdoll (Crystal) has passed on September 12, 2022
She was a true warrior in her battle with cancer and a staunch supporter of others here on the forum.
She had extensive medical knowledge and understood much and freely shared it with the forum.
She also helped many through private messaging and was known to freely send gifts to others to help cheer them in times of trouble, including many here on the forum.
Crystal kept going when it surely seemed impossible to go anymore and amazed us and set a good example for us with her tenacity.
I would personally estimate she endured afflictions and situations that would bring a strong man to his knees. She was certainly an inspiration to us all.
She will be greatly missed.
Crystal has also dealt with a problem for many years since she was young and surely contributed to her getting cancer. CVID or Common Variable Immunodeficiency.
She explains it on this personal quote from Quora forum--
"I have Common Variable Immunodeficiency. I also have Stage III Head & Neck cancer, recurrent… and as a result of both those diagnoses, I now have irreversible lung disease, Bronchiectasis …( and liver disease too.)
Anyway, for the past 30+ years, every 28 Days I go into the hospital, admitted for an infusion of Intravenous Immunoglobulin. IVIG. It wasn't until 1986 that this product was available in intravenous form. Before that, it was a very painful weekly injection into muscle."
"Its a very easy treatment compared to my cancer treatments and many other procedures I go through. IVIG is only a partial treatment f me. , its only one component, IgG. It contains nothing else. Therefore it cannot replace my absent IgM, IgA, and the all important lymphocytes ( T cells, natural killer cells, etc) which I am low in. Its a bad set up for my recurrent cancer…I have poor Immune Surveillance and poor/ absent ability to recognize and kill cancer cells. My cancer returned as an aggressive tumor, even after Radiation treatment."
Fight on. Fight on and Never give up.
Crystal
Comments
Discussion Boards
6

CSN Information

120.7K

Cancer specific