What A Difference a Day Makes-New Situation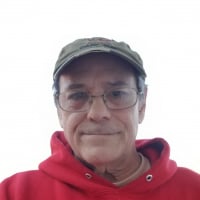 I had a sore neck on the same side as previous lymph cancer August 30th. 
 I let it go about 5 days and it got better but didn't go away.
 Knowing my past cancer history I didn't wait any longer.
 I had an upcoming ENT appointment and I made it sooner.
I Asked if I should get a scan before the appointment.
 They set me up with a scan right away.
 I had a CAT with contrast scan on Friday September 9th.
On September 10th at 7pm I got a call from ENT at Hershey Medical Center to report into the ER that evening ASAP and start treatment for a condition found on scan.
I have had another CAT Scan and an MRI and am receiving antibiotics and steroids for the condition listed below. If you do a search you will find plenty of information on this.
Still in hospital and receiving treatment and not sure of release date yet but improving. 
I will update as I can and feel up to it. 
Take care God-bless Russ 
retropharyngeal abscess
A retropharyngeal abscess is a life-threatening collection of pus that forms in the back of the throat. It typically develops when the lymph nodes behind your throat become infected. They may have several causes, but a retropharyngeal abscess requires immediate medical attention.
Comments
Discussion Boards
6

CSN Information

120.8K

Cancer specific