Recent Scan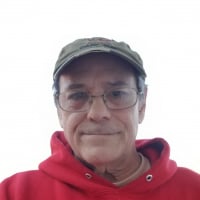 I had a scan this week on Thursday it was a CT scan with dye of the neck, chest, and belly areas.
Originally I thought it was just going to be a 6-month chest scan but while they are giving me the dye I am glad they scanned more areas to be sure.
A Nurse called yesterday, Friday and it was great news.

No cancer indications at all-YAY-Thank the Lord.
Everything looks clear showing no signs at all of any cancer or recurrence.

But there is a node on the liver less than 1/3 inch and a node on the one lung less than 1/5 inch which they are not worried about as I guess they do not indicate cancer or are not big enough yet.
At this point, I was told that they will be just watching them with a possible follow up scan in 3 months or so.
My sister had a node on her one lung years ago and they just watched it with a scan periodically and were not going to do anything unless it started growing.
So what a blessing and answered prayers.



Comments
Discussion Boards
6

CSN Information

121K

Cancer specific