ENT Visit Preop-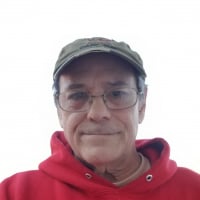 I had my ENT visit on Tuesday June 12, 2018.
This was for preop consultation and any questions I had relating to the cancer
under the left side of my tongue.
I have been calling this a recurrence of cancer from my previous episode
of throat cancer but the ENT says it is not a recurrence but another cancer
a new episode of cancer in the head & neck area.
Most likely caused again by whatever caused my first cancer.
He stated it is T1 which means it is 2 cm across or smaller, and
no cancer cells are present in nearby structures, lymph nodes, or distant sites (Example: T1, N0, M0).
ENT Doc feels it should be a small operation and it will get it all and I will not lose a lot of tissue
and most likely will not need any follow up chemo or radiation.
Operation is set for June 29 but if possible will be moved up a week to June 22 2018.
Thanks for your prayers.
Comments
Discussion Boards
6

CSN Information

120.8K

Cancer specific