I had my port removed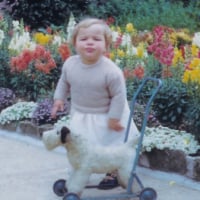 Yesterday I had my port removed.  I had been really apprehensive about the procedure, knowing that it was going to be done under local anesthetic and having a fear of needles. 
I had to work on not worrying about it, as worry doesn't change what is going to happen.
I can happily report that it was not at all painful. I even had several numbing shots around the area, which just felt like a little prick and burn. Of course I could feel him poking, prodding and pulling but it was not painful. The surgeon kept up a conversation with me, which really helped, and before I knew it he was sewing me back up. 
I did read in Luv2lunch's post a comment by Helen321, and would especially like to tell her that she should fear no longer.  
Il know that we all handle situations differently, and some people do experience pain or discomfort, but not all, and I wanted to tell you I was one that breezed through the process in spite of my fears. 
During this whole cancer process I have worn without once removing, the wrist band for my power port and also a band saying 'Kickin Cancer'.  Yesterday after my procedure I removed those bands and replaced them with a beautiful little bracelet which I bought to celebrate being NED. I hope I never have to take it off. 
Comments
Discussion Boards
6

CSN Information

120.8K

Cancer specific