Hello Beautiful Ladies!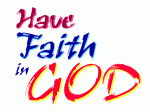 Hi all-- I haven't posted here in a while. I come from the breast cancer forum (dx at the age of 32). I check up on you ladies sometimes. You're in my prayers. For those of you who don't remember me, I lost my grandma to ovarian cancer in 1998. She was my mother. I miss her dearly. I pray for all of you to see the light at the end of the tunnel.
Keep on going and don't look back! Hugs.
Comments
Discussion Boards
6

CSN Information

120.7K

Cancer specific