Welcome to the new Cancer Survivors Network website! Existing members can click
HERE
to review the changes and new features on CSN.
Passing of a wonderful forum friend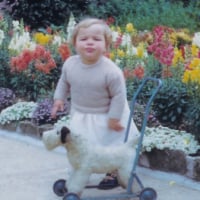 I am so sad to have to share the news of the death of our dear friend, Lizzard44 - Grace. 
I was blessed to have Grace as a Facebook friend, and I can tell you, she was one strong woman.  She fought long and hard and always with great spirit.  She touched my life, and while I am saddened that she has left this earthly home, I know that she has left behind love and many wonderful memories for her family and friends.
Tru
Comments
Discussion Boards
5

CSN Information

118.2K

Cancer specific