2019 Seattle T-Cell Lymphoma/Leukemia patient seminar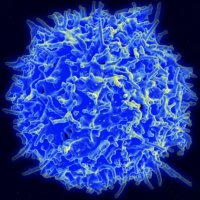 It's that time of year (once) again. Dr. Andrei Shustov, founder of the T Cell Leukemia Lymphoma Foundation, internationally known T-Cell Leukemia and Lymphoma researcher and clinical specialist, will conduct a free patient education seminar in Seattle on Saturday, December 14th, 2018. It begins at 8:30 Am and runs through 2:00 PM. Continental breakfast and a buffet lunch will be provided without charge and, get this: parking will be validated for all preregistered guests. Doctor focuses on T-Cell malignancies but can address all types of lymphomas.

There will also be a certain forum member present to lull you to sleep after lunch.

Register for free here: http://www.tcllfoundation.org/schedu...---/2019-12-14

Many sign up, but oftentimes fewer show up. Let's all gather to learn and share!
Discussion Boards
5

CSN Information

119.3K

Cancer specific