Distractions and detours.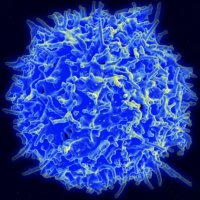 Have been away since Monday on another medical detour. Fresh out of one ER and two hospitals. Over last weekend, began feeling worse. By Monday, much worse. Lethargy. Near zero appetite, rising fever, strong headache and major balance deficit, making walking dangerous. Off we went to the regional ER. They did chest X-ray, blood draws, and a CT of my head/sinuses as well as head-to-pelvis CT series with contrast. Did not like what they saw in my lungs. Mentioned a bronchoscopy because of the widespread inflammation and lung nodules. Did not like the blood numbers. At all. Hemoglobin and hematocrit had both tanked, being at times less than half of my formerly unacceptably low numbers. Internal bleeding was suspected, but none was found. Dual I.V. lines placed. Lost count of how many blood draws and cultures were run. Received free prostate exam in the search for blood loss.

I was fairly seriously anemic. The PA's worry at the original hospital was the readings lead them to suspect sepsis. Recalling Paul Allen, upstairs to a room I went. My history was impressive to them, but also caused considerable consternation when they contemplated my history and the transplant and GvHD issues - which they do not deal with. however, they transfused me as that was only immediate solution to the blood problem. No source for the iron loss or anemia was obvious. Marrow failure was a possibility, or a hemolyitic condition in which my body was actually destroying its own red cells. Exactly this had occurred when my AITL was active.

They contacted my current hematologist and discussed the matter with her. In the meantime, I called Dr. Shustov (no longer under his care
) and described my symptoms. Took him 1.5 seconds, maybe less, to diagnose the anemia. Had I the blood numbers in front of me, he likely would have diagnosed the remainder as well. DW wanted to transfer to the UW Hospital if I needed a transfusion, but we decided on the first unit locally. Fortunately, they had blood in store that was acceptable for transplant patients. That perked me up quite a bit, but I was now a hot potato since they do not deal with transplant issues. They agreed to transfer me to the UW but no room was available, so we had to wait. Yesterday, Thursday, a room was available.

Once we arrived, it was straight to a room - same floor and just a few doors down from where I spent my transplant recovery in 2015 - all very familiar. Repeats of bloodwork done every few hours. Much to my chagrin, new sticks for each of them. Took four tries for one sample at the at the first hospital. At least 8 doctors visited, from the resident transplant doctor and his in-patient team to two pulmonary specialists and an infectious disease team. 20 questions is easy. 200 questions not so much.

Another unit of blood at the UW. More I.V. antibiotics. I have a so-far unidentified fungus or virus (possibly both they said) in my lungs. Sadly, Jakafi is known to produce anemia so we discontinued the only drug that has helped with GvHD. Sigh. It all seems to have been a perfect storm of one or more viruses, pneumonia and anemia. However, the blood and numerous anti-everything drugs had perked me up considerably (if only to get out of the place!) so it was agreed to release me this evening. Now all of the follow up appointments begin.
Still delighted to be anywhere.
Comments
Discussion Boards
5

CSN Information

119.3K

Cancer specific