Surgery 3.9.2018 - My story - New Video 23 hours later
------------- Video added  6.19.2018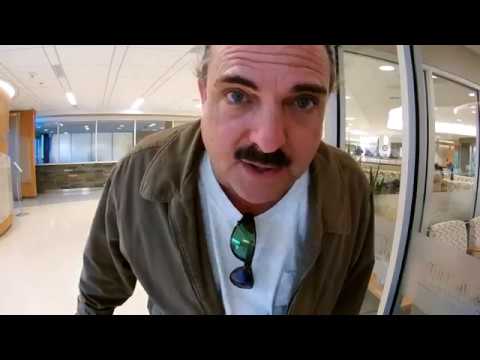 March 2018:  I'm a normal Kansas guy employed as a barber.  5'10" 210 pounds...I drink beer, eat beef jerky, pickled eggs and I can walk 2 miles no problem.  So pretty much I'm a normal midwest fellow.
 I'm 59 and my PSA had bounced to 4.0.  Gleason 4+3 on biopsy.  (that's another thing....the biopsy is painless if the doctor numbs it first.  Numbing shots were a little startling but I was in Walmart walking 20 minutes later)  Topeka Kansas Dr. Branstead.  He prescribed .5 Valium and .75 Hydrocodone to be taken 40 minutes before procedure.  Please get yours done the same way.  Getting my teeth cleaned is more annoying than a prostate biopsy!
Prostate removal is a piece of cake:  2018 KU Med
Friday - March 9th Surgery
Saturday - March 10th Home that afternoon
Wednesday - March 21st Catheter Removal
Saturday - March 24th Raquette ball and bowling  (and beer)
TOTAL bladder control at the time of Catheter removal.  No drops when coughing, sneezing, jumping or sleeping.  Sexual functions are better than before surgery.  Erections included!
The living room couch is the best overnight sleeping situation when hooking up to the large piss bag is a must!  Catheter is a real annoyance and the tube in your pecker is the size of your little finger!  Yes its that big!
During the day I did not use any piss bag....I just plugged the hose and every hour I'd remove the plug and drain.  I did use Anbesol toothache medicine to numb the tip of my penis.  That helped a bunch.  No pain on stomach wounds.  A little bleeding but no pain at all.  
No fear...Looking back I wonder why I was all scared.  Just get it done.  I probably have more energy now because I don't get up 4 times a night to piss.  Once and sometimes none.
Nothing to fear guys....I got my surgery at KU Med.  The best in the nation!
Comments
Discussion Boards
5

CSN Information

119.2K

Cancer specific