18 Months celebration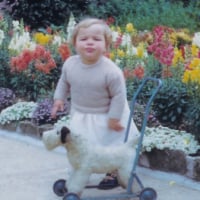 Today I am 18 months NED. 
I have found myself a little treat (OK, its a braclet, and maybe a little more than I should be spending, but...) to celebrate; BUT, I can't bring myself to buy it yet, because I am getting my CEA checked and get my results on the 2nd Nov, and then, when all is well, I will purchase my celebration treat. 
You all know how it goes. Celebrate the miles stones with the risk of bad news always on the horizon. 
I was telling Jeff in his post, I am a good 90% positive, but the hardest times for me are at night and the few weeks before getting the results from blood test and scans.
But for now  I am 18 months NED. 
Sue - Turbrit
Comments
Discussion Boards
5

CSN Information

119.3K

Cancer specific