Our friends who have passed - 2014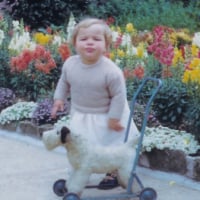 Laz has requeted the list of our friends who have lost their lives this past year, so that we can remember them at this special time of the year. 
It breaks my heart as I read through the list of friends who I have grown to love. 
I will join Laz in being grateful for the time we were able to share with them, and for their strength and the strength of their caregivers who have been the ones to post here. 
I am posting this at 4 pm Pacific time, because in England (home of my birth) it will be November 27th. 
2014
Bigman4Christ - Zach - January
Kathryn in MD - January
Donna - ris67's wife - February
Pat - Goldie/Ellen's husband - April
Joemetz - May
Smokeyjoe - Leena - May
MOOSE74/Eric's Dad - May
Katz2402's brother - June
Barbebard - Barb - July
Karen - scareddaughter24's mum - July
Johnnybegood - Debra - Wolfen's daughter and our forum friend - July
Sandi's husband - August
**** - Kathleen808's husband - August
Lisa2012 - August
Christopher - Trapbear/Bill's husband - September
Mealnie - Varmint5/Sandy's daughter - September

Pepe - pepebcn - October
LindaK's husband - November
Jason - Gizzyluv/Kris husband - November

Cynthiapi40's husband - November
mbeaulieu's mother Mary Lou - November
Danker's beloved wife, Josephine, who passed after a long battle with Alzheimer's.
Comments
Discussion Boards
5

CSN Information

119.2K

Cancer specific