I rang the bell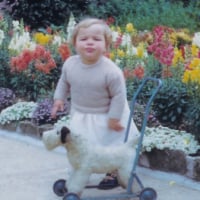 I had my last high dose chemo yesterday, hooked up to my 5FU until tomorrow. 
I had my CT scan and measurments today at the Radiation Oncologist and will start radiation/chem on June  3rd.  
All I want to see is the end of all of these treatments.  I worked it out that I have had 21 side effects with the Oxaliplaton Can't wait for some of those to disappear in the six to eight weeks they've told me.  Can't wait for the hair to grow back. 
I know there will be lots of scans, blood works and Doctors visits ahead of me, but to get past all of the treatment is very exciting. 
Comments
Discussion Boards
5

CSN Information

119.3K

Cancer specific