Will I ever get used to the Port?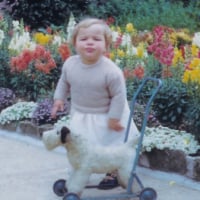 Its 3:50 AM and I'm up because my port is irriitating me. 
I had it placed on December 17th, so just shy of three weeks. I would have thoguht by now that I would be used to it, but I'm not. It has not been accessed yet as treatment has not started. 
The area pulls if I move in certain positions (I can't lay on my port side - Heavens! I sound like a ship - ). It aches at times. Sometimes its sensitive to touch, other times its fine.  It really aches if I get stressed and the muscles in my shoulders and neck tighten. 
I wonder if I am sheilding/guarding it, thus making it ache. Do I go about my normal routine and the ache will go, or do I do less? I just don't know. 
I have also developed a Keloid scar, which I have never had before in my life. 
Is this normal, or do you think it is something I should address this with my surgeon? 
Thus are the ramblings of someone whose body wants to be in bed asleep. 
Comments
Discussion Boards
5

CSN Information

118.9K

Cancer specific