Off topic - I'm back in the U.S.A. And celebrating 30years of marriage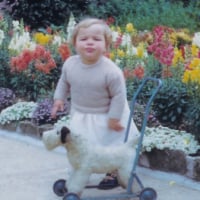 I arrived in Reno late last night After a long haul trip from England. You would have been pleased seeing me, stage IV patient, running full tilt through San Francisco airport hoping to catch my internal flight. I would have put a teenager to shame. 
Today hubby and I spent shopping, and tonight we are going out to eat to celebrate our 30th wedding anniversary, which is tomorrow.  We will be eating after 5pm, which means it is tomorrow in England, where we got married. There is method to my madness. Ha!
Tuesday the holiday is over, and I go in for my next blood test (CEA +), and head back into Reno next week to see the Oncologist to get the results. 
I have thoroughly enjoyed my break from tests and Doctors. 
Sue - Trubrit
Comments
Discussion Boards
6

CSN Information

120.7K

Cancer specific