Fourth chemo today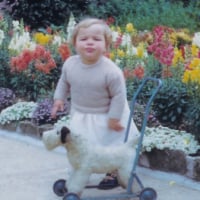 After my last weeks chemo was cancelled, and a sucsessoin of Neupogen shots, I was able to get my chemo today.
Honestly, I after all the yukkie side effects, I didn't think I could possiby be excited about getting chemo, but when push comes to shove, the more I have, the sooner I'll be finished, so I was glad all went well today.
Also, as an aside. I have used the work 'doddle' severta times here in posts. My boys told me that you don't use the word 'doddle' here in America.  So, if you're wondering what it means, it means 'easy'. So I would say, chemo sessons are a real doddle compared to the side effects.
There, got that off my chest. 
I'm going to try my best to get out more after this chemo. I have a sensitivity to cold, so the constant below freezing temps have not been condusive to going out. Now spring is in the air (once tomorrow's snow storm passes), I will get out more and maybe not sit here thinking I'm having the worst time. 
Thank you all for your support. 
- SUE -
Comments
Discussion Boards
5

CSN Information

119.3K

Cancer specific