Peter Peter Pumpkin Eater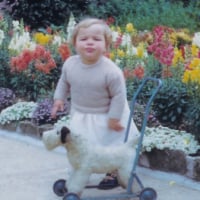 I thought for a moment that Peter had been completely wiped off the forum, but alas, I see that he joined in October, so his initial posts have not been lost in cyber space.  
Obvioulsy, with his good news, we may see less and less of him. Its a hard forum at the best of times, and when you're doing well, its nice to put the forum behind you. 
Still, I hope he pops in now and again. He has a unique sense of humour and a great ability to entertain and support with his writing skills.  
Tru
Comments
Discussion Boards
5

CSN Information

119.9K

Cancer specific