Cognitive changes due to chemotherapy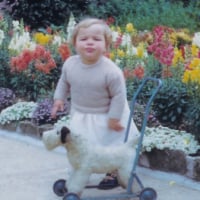 *Deep sigh*
I can no longer ignore what is going on. While I am physically healthy and strong, I am suffering from distinct cognitive changes resulting, no doubt, from chemotherapy. 
While I suffered terribly from 'chemo brain' during treatment and several months afterwards, I have noticed a slight improvement, but, the fact is, my brain is not firing on all cylinders.
I have been waiting for things to improve, but they seem to be gradually declining. Now, I must admit, I have been sick with a mystery illness this week, and certainly my head is not feeling right. It feels stuffy, like it did during chemo. I am hoping as I impove this fuzziness will diminish; but, I regularly keep a video journal, audio notes and now, for my little PT job, a dash-cam for safty reasons. It has become blatantly obvious, that what comes out of my mouth is not what my head is thinking. And I don't even recognise I have said anything wrong.  I come up with random dates, I misidentify places and other, little things which I won't go into. 
Of course, I am scared to death that 1. it may be a brain tumour, or 2. Chemo induce dementia. 
I am researching. Are there foods that exacerbate the symptoms? Are there mental exercises that will 'strengthen' the brain. Is there any way to put the brakes on what is happening?
People tend to think its a bit of a joke 'She losing her mind'. It is no joke. It is terrifying.  
I will talk to my Oncologist at our next visit. I don't want a brain scan. I can't afford a brain scan. But.....
Any suggestions or help would be much appreciated. 
Tru
Comments
Discussion Boards
5

CSN Information

118.9K

Cancer specific