Avastin chemo Drug -- Has anyone here taken it?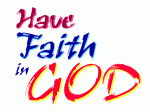 Hi everyone! I come from the breast cancer forum. I have a friend who is now facing brain mets. She received full brain radiation and it did not work as well as they wished it did. They are now offering the chemo drug called Avastin, which is usually used for brain cancer but they have seen good results with it for breast cancer brain mets.

Has anyone here taken this chemo drug? If so, what are the side effects?

Thank you so much. I hope everyone is doing well. XOXO
Comments
Discussion Boards
6

CSN Information

120.3K

Cancer specific